Our Story
Our journey to catalyzing effective, memorable storytelling began in Saul's Deli in Berkeley, California, when two storytellers, Jay Golden and Joel ben Izzy, talked over lunch. Both had been long at work supporting leaders who were innovating how our world works, from the food we eat, to the energy we use, to the homes in which we live.
The world was moving so quickly, and the information river was ever-expanding. Jay had been working at the convergence of web learning and entertainment for many years, and observed new media forms emerging each day to deliver this information. Joel had traveled the world telling stories and connecting audiences near and far. Together, they both knew that there was a good way to help leaders ride this river, something at once both very ancient and yet very able to travel into the future: the retellable story.
And so they set out to help leaders around the world find and tell their own stories and reveal their own journeys, transforming audiences large and small. A book emerged, and word spread, as good stories do. Since then, Retellable has served companies and leaders from Sydney to San Francisco to Marrakesh.

Our Team
Jay Golden, Chief Storyteller, Story Coach, Keynote Speaker
"For a story to change the world," author and storytelling coach Jay Golden says, "It has to change you first."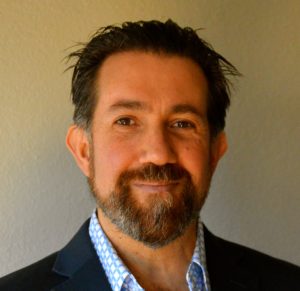 That's why, after a dozen years working at the cutting edge of digital storytelling, Jay shifted his attention to unlocking the purpose of globally transformative leaders through the stories they tell, one-to-one and one-to-many.
Today, as the co-founder of the storytelling company Retellable, Jay coaches and trains founders, innovators, and social entrepreneurs at companies such as Facebook, Google, LinkedIn and Rainforest Action Network. With an approach that is both personally transformative and also universally applicable, his book, Retellable: How Your Essential Stories Unlock Power and Purpose, is a guide to storytelling using his original framework - The Journey Curve.
Joel ben Izzy, Co-Founder, Story Coach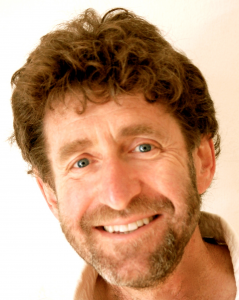 It was back in 1983 that Joel graduated from Stanford with a self-designed degree in storytelling, then set off to travel the world, gathering and telling tales. Since then, his travels have led him to tell and teach in some 35 countries around the globe. He has produced six CDs of his stories and written two award-winning books, including his memoir, The Beggar King and the Secret of Happiness, currently in development as both a movie and a musical.
While traveling this winding path, Joel grew to appreciate the aspects of storytelling that went far beyond entertainment. As a keynote speaker, facilitator and story coach, he has traversed territories as varied as the countries in which he has traveled, including entertainment, biotechnology, law, education, medicine, financial inclusion as well as non-profits and philanthropy. Drawing upon a deep understanding of story and the journey curve, he coaches leaders in developing speeches, connects organizations through story and helps them move beyond "messaging" to "storytelling." While his clients vary widely, they are all working to make the world a better place - and have a story to tell.

Tina Sciabica, Executive Director, Read Global
"Retellable helped me connect the dots between my life experiences in a way I had never been able to envision on my own. As a result, I now have a more powerful voice personally and professionally and am empowered to create more change in the world."