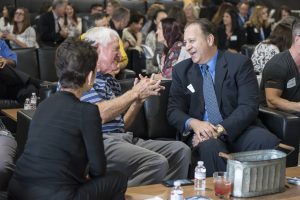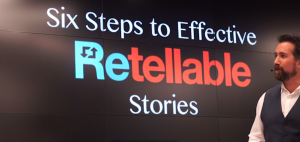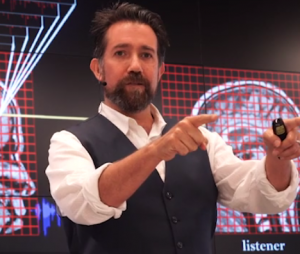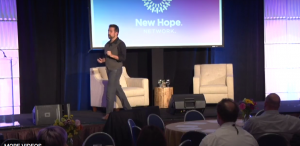 Today, the stage is everywhere. But with so much noise, how does your message rise to the top? Storytelling keynote speaker, story coach and author Jay Golden has dedicated fifteen years to answering this question.
In his energetic, inspiring and highly-interactive keynotes, Jay reveals how shaping your essential insights into retellable stories can transform your leadership and your audiences.
Here are two keynotes Jay delivers to help audiences cultivate effective, memorable stories.
Six Steps to Effective, Retellable Stories
(Or) The Why, What and How of Memorable Storytelling
For entrepreneurs, innovators, marketers, salespeople, and recruiters
Strengthen presentations, build culture, develop retellable stories, build a flow of content

Intake to understand audience communications and strategy needs
Why do stories matter? Reveal how brain science shows the need for stories to connect memorably
What are stories? Share definitions, draw a circle around retellable stories as an objective
How do stories work? Deliver a universal framework, the Journey Curve as a key deliverable
Weave retellable stories throughout the presentation
Engage the audience to shape their own stories and share with one another
Reference CEOs and Innovators who have built their stories
Spark the audience to create a collection of insights, lessons, and metaphors
Include Retellable as a guide
Speaking in Story
(Or) Own the Everywhere Stage
For entrepreneurs and executives
To help leaders connect across channels through story

Reveal the Pattern of an Idea, and how to build momentum in your presentation
Share the science behind memorable and effective pitches and presentations using story
Help audience build a collection of stories for their messages, insights and impacts
Discuss the role of data in a memorable presentation or pitch
Engage the audience to share key moments of leadership transformation and build on group experience
Deliver the Journey Curve framework to help audience draw and apply insights to guide audiences
Include Retellable book to help attendees develop leadership stories going forward
QUESTIONS?
CONTACT US TO GET STARTED ON YOUR JOURNEY
OR CALL
(510) 470-1078