The ability to find, shape, and share your most essential stories for presentations, keynotes, and media is essential to effective leadership. Because in addition to your words, your audience will see 100,000 words today, in emails, ads, tweets, and posts. Yet by tomorrow morning, most of it will be forgotten.
Yet the stories - your stories - will survive and guide your audiences near and far.
Retellable is an exploration into the center of why stories matter, how they work, and how you can make them work for you. Written by story coach Jay Golden, who has trained leaders around the world at companies such as Facebook, Google, and LinkedIn, Retellable combines practical insights, actionable steps, anecdotes, and the Retellable approach: the Journey Curve framework that will help you transform your audiences, your organization, and your leadership.
For any leader seeking to be memorable, this is a vital read.
-David Redhill, Global CMO, Deloitte Consulting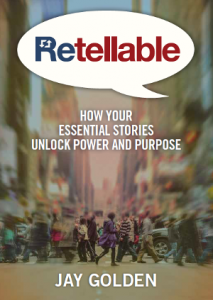 BUY NOW
Download the Retellable E-Book today. Only $9.
Prefer to Listen?
The Retellable Audiobook is available now for only $12.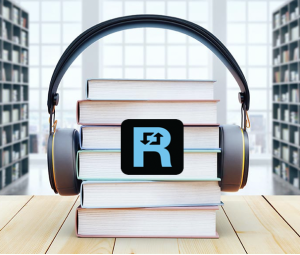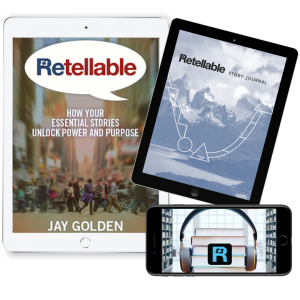 Save with the Retellable Journey Collection

Get the E-Book, Downloadable Story Journal, and Audiobook for $20 ($36 value)!
QUESTIONS?
CONTACT US TO GET STARTED ON YOUR JOURNEY
OR CALL (510) 470-1078